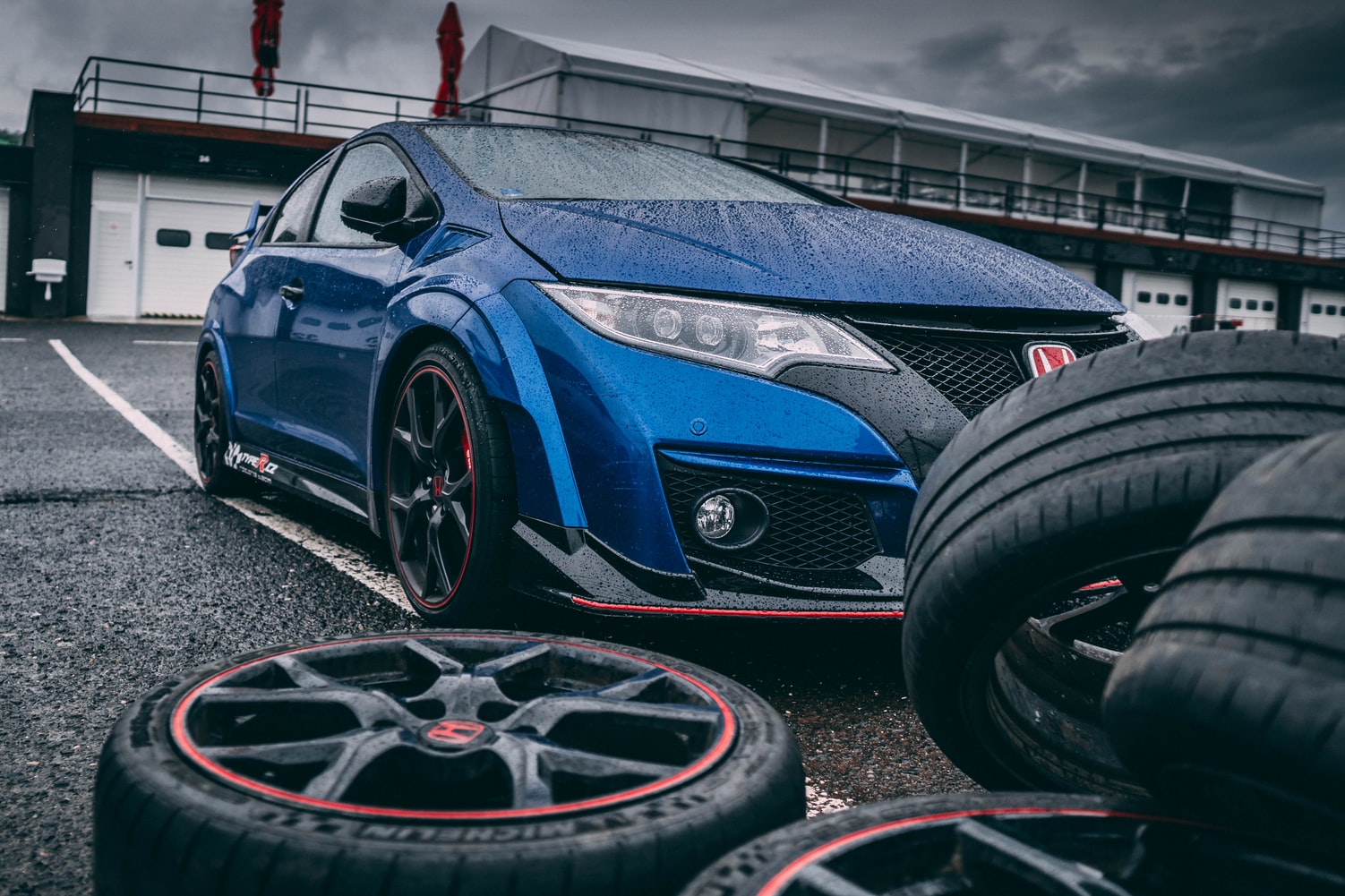 There are many great reasons to go with all-weather or all-season tires like better pricing, quieter operation, long-life, and better warranties. When it comes to buying tires for your vehicle, you want something that will work for the environment you drive in most and will last you at least a year before needing to replace them. All too often, we buy tires specific to the season and they wear out before that season is even over. This is because they don't have the longer tread wear and other great features commonly found with all-season tires.
Here are our top 5 all-season tires for 2020.
Michelin Pilot Sport A/S 3
These are perfect for sedans and sports cars and allow for maximum traction on asphalt and cement. With these tires, you get 760 revolutions per mile which allows for a more prolonged lifespan of your tires. The internal tire components consist of two high-density, durable steel belts which assist in treadwear prevention.
These tires have a 10.2" tread width and 1,653/6,612 load capacity making them perfect for the open road in all seasons. There is a great warranty with these tires but users say it can be tricky to activate or utilize the warranty. All in all, these tires are our top all-season tires pick for 2020.
Goodyear Assurance Tripletred
These tires provide for expert handling on the road with their three-way tread zone. With a 1,477/5,908 lb load capacity, these are ideal for minivans, sedans, and small pickups. These tires are perfect for asphalt and concrete roads. Users say they are not the best for dirt roads or minimal snow accumulation.
These tires come with a warranty between 70,000 and 80,000 miles depending on which tire grade you go with. They give you 820 revolutions per minute making them great for optimal fuel economy. These are fantastic all-season tires and one of our top picks for 2020.
Michelin Defender LTX
With a load capacity at 2,535/10,140 lbs, these tires are optimal for vans, pickups and sports-utility vehicles. The generous warranty gives you up to 70,000 miles. Highways and city roads are no big deal for the Defenders which handle like a NASCAR racecar.
You get increased traction and fuel economy paired with a MaxTouch contact pad for improved performance and durability. Users say it lacks in off-road performance and handles like a performance tire, but boasts fantastic wet performance. You can't go wrong with the Michelin Defender LTX tires.
Pirelli Zero Nero
The best feature of the Pirelli Zero Nero tires is its noise-canceling capabilities. They have worked diligently and carefully to reduce the noise you hear from your tires while driving down the interstate. This feature has subsequently boosted the fuel economy for these tires as well, making it a win-win for everyone.
With a 1,565/6,260 load capacity, these tires handle surprisingly well off-road. The cons include negative reviews for winter driving conditions with even the lightest snow dusting on the road and the warranty is a bit difficult to navigate. Overall, for the price you pay for these tires, the performance is great and they hold up well in most weather conditions.
Yokohama AVID Ascend Radial Tire
These are a great budget buyer's tire. If you are in the market for something that stacks up against the big brands but doesn't cost an arm and a leg, these tires are perfect for you. They come with a great warranty and even reduce your fuel economy minimally. They aren't great at maintaining PSI but for the cost, it shouldn't be too much to check your PSI once a month in order to maintain the tires' integrity.
These tires are not meant for heavy loads like trucks or SUVs. They are designed specifically with small cars or sedans in mind. All in all, for the price you pay, these are great value tires that will hold up well and won't cost you a whole car payment so you can get back on the road quickly.
Whether you're in the market for a top of the line NASCAR tire or a budget tire that will last longer and hold up in the elements, you can see there are many different options out there to suit every driver's needs. The biggest consideration to keep in mind when buying all-season tires is the lifespan. Usually, all-season tires should last longer than your basic performance tires because they are meant to hold up for all four seasons the year has to offer. Be sure to evaluate the performance of your tires in all seasons. Just because they say they are all-season or all-weather tires doesn't mean they optimally perform in all types of weather. By keeping these small details in mind, you should be on the road cruising about sooner than you know.