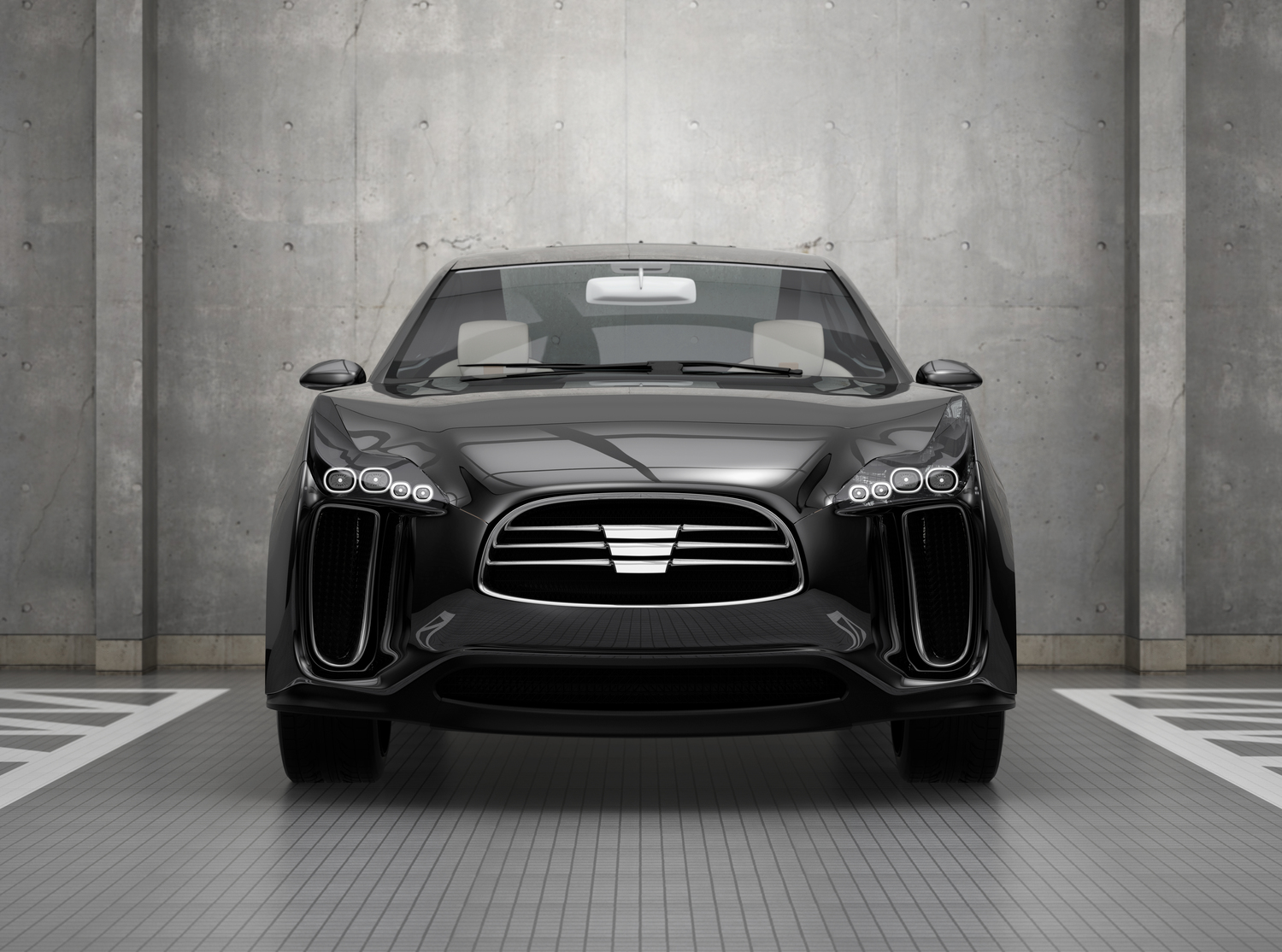 For those searching for more practicality and space in a car, the midsize luxury crossovers & SUVs offer a balance between space-lacking compacts and hulking giants in the full-size SUVs. Available in both two and three-row options with great roominess for cargo space, it is not surprising that these are the primary types of SUVs on the market and on the road. The diversity of vehicles is very wide in this class, so they range from modernized crossovers geared for performance to solid off-road friendly choices. Let's take a look at the ranking of the midsize crossover SUVs, in ascending order.
Lexus GX
A throwback to a time when SUVs were built more for practicality, and less for luxury, this SUV has a 301-hp 4.6 liter V-8, 6-speed automatic transmission, with all the standard off-roading credentials and a four-wheel-drive system. While the ride is generally soft and forgiving, it does struggle around turns. Internally, aside from comfortable seating, a power-adjustable steering wheel, and a touchscreen info system, all Lexus GX models come standard with automated emergency braking and adaptive cruise control.
Infiniti QX60
This nice three seater ride, with easy access to the third row, has had minimal changes of significance since the 2013 model. With front-wheel drive and an optional all-wheel-drive version, it is powered by a 295-hp 3.5 liter V-6. While the cabin boasts a user-friendly design, aesthetically the internals does not feel as modern as they should. The rear-seat entertainment and WiFi are optional, while adaptive cruise control, automated emergency braking and an 8.0 touchscreen for infotainment come standard.
Mercedes-AMG GLE43 Coupe4Matic/GLE63 Coupe4Matic
Slightly more stylish than their boxier siblings, these oddly named 'coupes' are performance powerhouses at their core. Sporting a 385-hp twin-turbo 3.0 liter V-6 for the GLE43 model, and 577-hp twin-turn 5.5 liter V8 for the GLE63 model, these cars also sport a nine-speed automatic transmission and a seven-speed automatic transmission, respectively. High tech safety systems and a standard all-wheel-drive are additional pluses to their credit.
Lincoln Nautilus
While smooth accelerations and a quiet ride are provided by the 245-hp turbocharged inline-four, there is an option for a more robust 335-hp twin-turbo 2.7-liter V-6. Front-wheel drive comes standard with the eight-speed automatic transmission, while the all-wheel is optional. A Sync 3 infotainment system is standard, along with good cargo space and a heap of safety features.
Maserati Levante
The turbocharged engine makes this a powerful vehicle with impressive sounds and great acceleration. However, the trade-off is the smoothness of the ride. While lacking an on-board WiFi, the vehicle is souped up with nice leather seats, an 8.4-inch touchscreen, and great audio system capabilities.
Buick Enclave
A 310-hp 3.6-liter V-6 engine, with three rows of seats and a nine-speed automatic transmission with both front or all-wheel drive choices, the Enclave boasts a lot of space to easily accommodate a family. Some of the safety features found standard in comparable cars are offered as optional additions in this vehicle. There is not much flash about the appearance, but what it lacks in looks, the Enclave makes up for in space and power.
BMW X6
Due to its design, it is made seat back limited but features a solid 335-hp 3.0-liter turbo inline 6 & eight-speed rear or all-wheel drive transmission, which makes this vehicle a performance powerhouse. The Driving Dynamics Control system of this car allows for five driving modes along with an available air suspension.
Land Rover Discovery
This vehicle, more than most others, boasts off-roading strength. However, it does have a large dead spot in steering and needs corrections when cruising on highways. Additionally, the breaks are a bit weak. It does feature a WiFi hotspot and a 10.2-inch touchscreen, but the infotainment system is on the slow end in responsiveness. Although, it does come with a multitude of safety features.
Land Rover Range Rover Sport SVR
Combining on-road sportiness and off-road prowess, this vehicle boasts a range of engines paired with an eight-speed automatic transmission and all-wheel drive. Additionally, it contains the great Range Rover look and intuitive features that make it stand out.
Audi e-Tron
For Audi's first attempt at an electric vehicle, it's a good start. With a more mainstream look, as opposed to its electric competitors, Audi feels that it will be a strength in drawing buyers' attention.
Tesla Model X
Of the few electric models to choose from on the market, this is the fastest and most eco-friendly. It can seat up to 7, but the back row is a tighter fit, mostly meant for kids. The battery has been tested to be good for anywhere between 238 and 295 miles and is able to accelerate to 60mph in 3.3 seconds.
Acura MDX
One of the best combinations of safety features, size, and all-around performance, the MDX is available with a 290-hp V6 or an electric engine. Internally the vehicle is unimpressive with a sometimes clunky infotainment system.
Cadillac XT6
A 310-hp V6 is the only engine offered with this vehicle along with either a front or an all-wheel-drive transmission. It has more room in the back row than its bigger counterpart, the Escalade. It is not quite up to par with the performance of its counterparts either.
Porsche Cayenne Turbo/Turbo S
The Porsche Cayenne is one of the most powerful SUVs today. The standard model comes with a 541-hp turbo engine, yet it feels like a sports sedan to the driver. The vehicle can garner up to 60 mph in 3.7 seconds. Impressively, the S E Hybrid model with a 670-hp engine can accelerate instantaneously.
Mercedes AMG GLE43 4Matic/GLE63 4Matic
The GLE43 sports a 385-hp twin-turbo V-6, while the GLE63 is equipped with a 577-hp V-8 in its top-notch S model. Both come with standard all-wheel drive, as well as a nine-speed automatic transmission. For a vehicle of this magnitude, it gets to an acceleration of 60 mph in less than 4 seconds.
BMW X6M
Without too many notable differences from the X6 model, but with the exception of its engine, this SUV sports an impressive combination of speed and performance.
BMW X5M
An X5 model's drivetrain inside of a larger frame, this is tagged with an M in the classification based on its look. Sporting a 600-hp engine, and a less than 4-second acceleration rate, this vehicle does not stun in the areas of cargo space or ride quality.
Audi Q
The Q8 provides a sportier, more aggressive performance and superior technology from its Q7 model, sacrificing the passenger capacity by having only 3 rows. The base models are a bit lackluster, but the additional trim on the Q8 provides massaging seats, a leather-trimmed dash, four-zone climate control and a host of other impressive features.
Lamborghini Urus
As surprising as it is to see a Lamborghini on this list, this one has the obvious superior styling and performance to rave about. While not a ride you would purchase for practicality, it is an extremely fun drive and well worth the money if you can afford a Lamborghini. It scores the fastest laps of any SUV in lap testing and lives up to the Lamborghini name with its prowess.
Mercedes-Benz GLE Class
The GLE delivers a comfortable ride and strong performance. It features a standard 255-hp 4 cylinder with an option of a turbocharged V-6, alongside a 48-volt electrical system with hybrid engine assistance. It also boasts a versatile air suspension that can literally shake the vehicle out of mud or deep sand.
Volvo XC90
Retaining the unique look of its former models, the XC90 upgrades the wheel designs as well as the grille. It is powered by a 250-hp turbo 2.0-liter inline-four engine with a T6 trim upgrade to add a supercharger and boost the horsepower to 316-hp. While it does deliver a solid performance, it's the cabin design that stands out as one of the best interiors in its class.
Lincoln Aviator
Designed for comfort rather than anything else, this three-row SUV is not pretending to be a sport vehicle inside of an SUV frame. It features 30-way adjustable seats for front passengers, a spacious cabin, and more cargo room than most other SUVs on the market. It is driven by the respectably powerful 400-hp twin-turbo V-6 engine.
BMW X5
While the latest style is an acquired taste, this SUV boasts both comfort and performance with a wide array of engine options and a roomy interior. The ride is sharp and easy to handle. The top engine choice can gain 60 mph speeds in 4.2 seconds, making this a powerful beast of a ride that can comfortably seat an entire family.
Porsche Cayenne
Every model of the Cayenne drives with superior handling and sportiness that makes the Porsche name proud. With the most powerful (current) model topping out with a 541-hp turbo engine, the Cayenne has generally maintained a similar styling of its older models, but updates have been implemented.
Audi Q7
Topping off the list is the three years straight 10Best award, the Q7, which stands out as the top midsize SUV on the market. With a comfortable interior, a stylish exterior, and a variety of engine types available, this is a gem in the SUV class. It makes an excellent family vehicle with seven seats available, great handling, excellent brakes and a nice host of high-tech features, the Q7 is the standard-bearer on all fronts in the SUV realm.