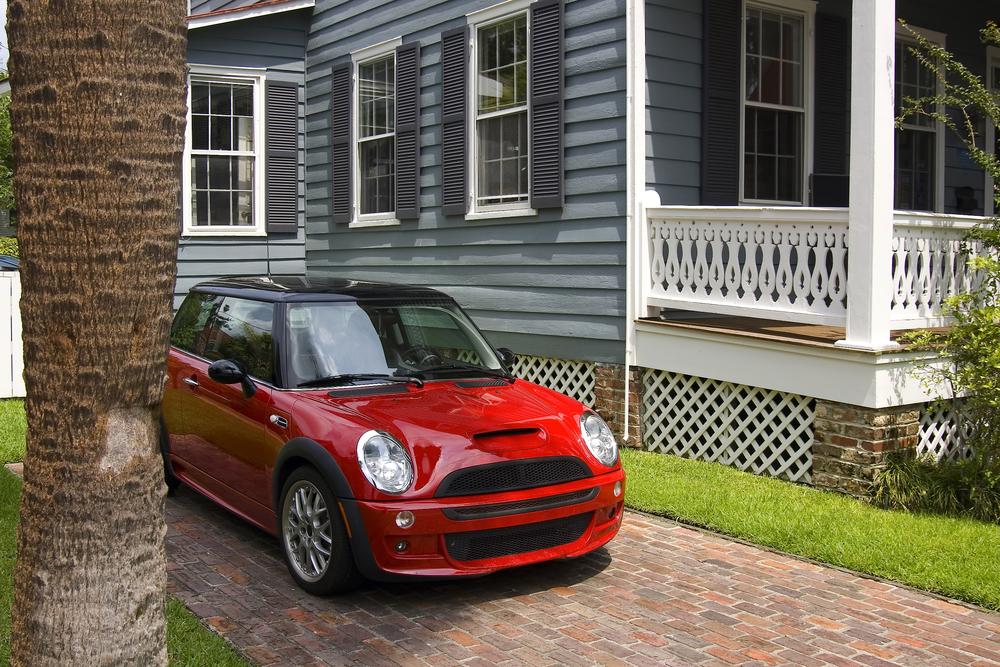 With the new and all-electric Mini Cooper SE, the British brand has finally entered into the domain of electric cars. The competition is becoming stronger every year – with entrants such as the Chevrolet Bolt, Hyundai Ioniq Electric, Kia Niro EV, Nissan Leaf, Volkswagen e-Golf. The Mini Cooper SE is set to compete with each one of these, and to some extent, even the Tesla Model 3.
Mini Cooper's first fully electric car could even be the first look at a possibly all-electric future for the brand. The retro-styled small cars have gained popularity in urban settings while also targeting fans of throwback styling and interesting design cues.
The Cooper SE has seen advancements such as a redesigned underside to improve aerodynamics. However, it has seen relatively few changes since the Hardtop design that was introduced in 2013 (however, it was slightly updated in 2019). There have been a few other modifications to the bumper and a largely filled-in grille, with yellow accents throughout. However, the vehicle's profile has been untouched and it is easily recognizable as a Mini. Onboard the Mini Cooper SE, drivers will experience an estimated range of about 110 miles on a single charge, in optimal conditions; through a 23.6kWh battery pack in all EV models. However, the EPA rating has not been released yet. The 2020 Cooper SE comes with a single-speed transmission. Its electric motor produces the equivalent of 184 horsepower. There are three versions of the Cooper SE: Signature, Signature Plus and Iconic.
What's Good?
The classic look of the Mini Cooper stays intact even with an electric drive system facelift. For its true fans who want to go electric, the overall shape remains the same while the subtle yellow accents let people know you're in the electric model.
Apart from adding credibility and value to your style sense, Minis are also known for their smile-inducing experience. The added heaviness of a battery pack hasn't weighed down the Cooper SE. It has a livelier pick-up with a perky handling experience while driving around town.
While competing with the best EVs in the market on a quality level, the Mini Cooper SE is also offering affordability amongst competition. Roughly priced around $30,000 before tax incentives, the Cooper SE is easily one of the least expensive cars in the electric vehicle category. Packed with exciting features like dual-zone climate control, alloy wheels and navigation, it's an impressive choice for potential EV owners.
What Could Be Better?
While the addition of a battery pack hasn't compromised the space for passengers and cargo, the Mini Cooper still remains a small car with a two-door only configuration. Owing to its classic look and shape, the Mini is more of a two-seat vehicle with two occasional seats.
The Mini Cooper SE can run a range of 110 miles on a single charge which is considered subpar in 2020.
Key Takeaways
A similar classic, feel-good Mini experience with a fully-electric model
Rooted to its design principles and shape, the electric variant is stylish as ever
Could beat its competition in the EV market basis its affordability