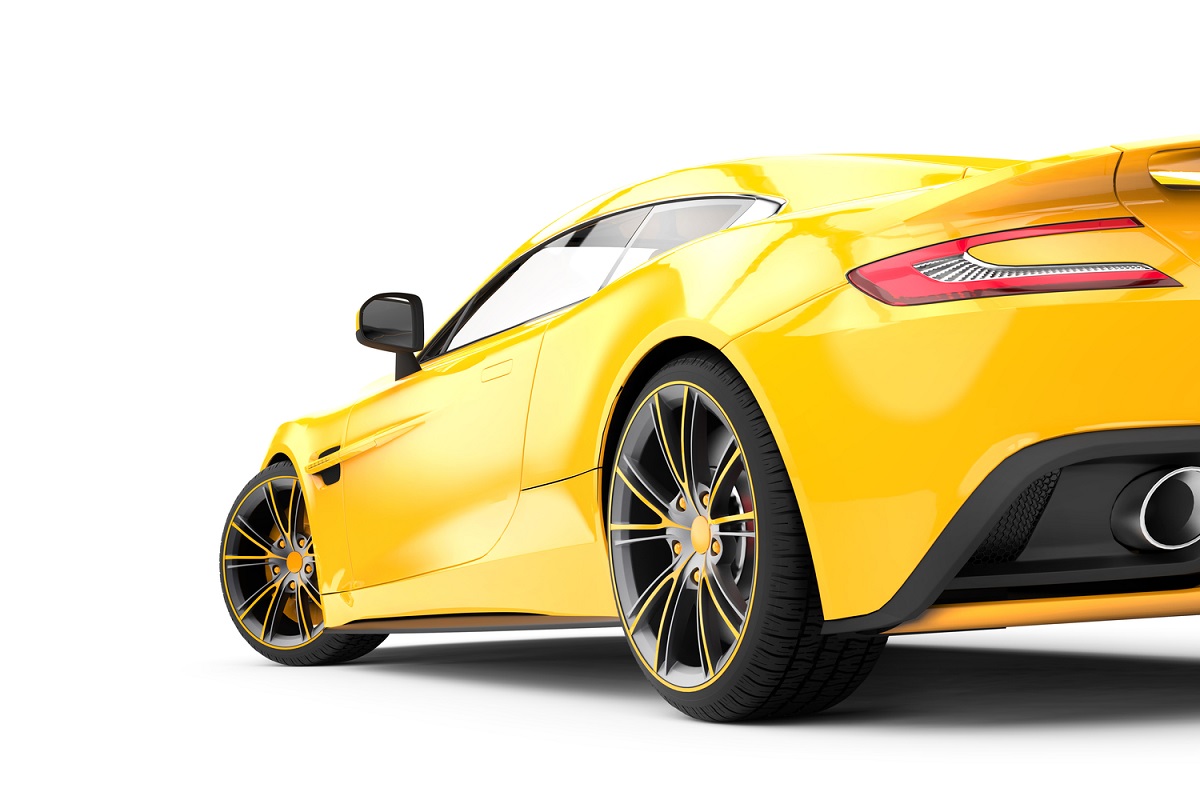 These days most luxury vehicles at the lower end of the cost spectrum come into the market at about $40,000, while the upper tier of luxury sedans can cost anywhere up to $100,000. That leaves quite a price gap in the middle. Luckily, midsize sedans, averaging about $55,000 are filling the middle ground between the two ends of the luxury sedan cost spectrum.
While the 4-cylinder engines are still commonplace, the V-6 and rear-wheel drives dominate the mid-lux lineup. While the looks lean towards a sportier style, midsize sedans still come in several notable varieties. Let's take a look at a few.
2019 Acura RLX
A recent update to the vehicle has shifted its momentum in the market. While initially, the RLX was largely unremarkable, great strides have been made to improve its standing. Still, the RLX prioritizes substance over flashiness. Equipped with a well-designed drivetrain, tuned for a fine performance and fuel efficiency in both of its models, the one problem with this midsize is that it offers only the two models. The other downside is it does not come with Apple or Android Auto smartphone integration, which most other comparable vehicles have been able to implement.
2019 Audi 6
This midsize sedan boasts a great powertrain, a solid V-6 engine and is loaded up with driver assistance and safety features. It has put on 250 pounds, grown by 0.2 inches, and got a half-inch wider. Where driving enthusiasts might be let down is the feel of the car on windy roads. It drives more like a front-wheel vehicle. But, when driven aggressively, the switches in the gearbox are nearly seamless, and a 360-degree camera adaptation makes parking much less of a headache.
2019 BMW 5
This might be the midsize sedan that tops all others. Equipped with a spacious cabin, superb drivetrains, near-ideal handling and a ton of high tech features, this newer model of the BMW 5 has held back a bit on the luxury but did not sacrifice the smoothness in the process. The aesthetics may not appeal to some, but if you're looking for a car that has everything, this is the vehicle to consider.
2019 Cadillac CTS
For drivers who desire a domestic alternative to the German or Japanese counterpart, strong consideration should be given to the CTS. The vehicle has a variety of engine choices, great handling, and its own distinct design. With the chance of Cadillac possibly ceasing production however, some consideration would need to be given to the longevity of this model.
2019 Genesis G80
The G80 is cost-effective in the sense that it packs a ton of standard features but bares the price of a more compact vehicle. It is a well-assembled luxury car that tacks on a lengthy warranty. On the flip side, there is no sporty edge to the G80, even in those models bearing "Sport" in the name. So, while loaded with features, the lack in other areas makes this a bit less of a luxury car than some competitors.
2019 Infiniti Q70
Unlike many of its rivals who have moved to lower engines, the Q70 continues to utilize the V-6 and V-8 engines. Not as loaded with standard features as some competitors, and its higher price, might make it less appealing, but the power, performance, and a big back seat are big pluses, to its credit.
2019 Jaguar XF
On the plus side, the XF has a solid suspension and smooth, easy to handle steering. It has plenty of space and affords drivers and passengers a high degree of comfort. All of these things make the XF a memorable drive. On the flip side, it is not visually as sleek or impressive, nor is it loaded with features like some of its competitors.
2019 Lexus GS
Offering an array of cost options, ranging from the more budget-luxury buyer to the thrill-seeking high spender, the GS offers an acceptable performance level across the board. Solidly designed, it features an aluminum suspension, smooth-riding, and impressive acceleration. The Lexus name helps boost resale value and trust in the vehicle's reliability. It is not, however, an exceptionally "fun" drive, and those seeking that might want to look at other midsize luxury options.
2019 Lincoln Continental
Loaded with features even at the entry-level, the Continental turns heads, potentially away from the German and British rivals of the brand. It is not exceptionally sporty, but it can be fast on the freeway, with any of the 3 engine options. It does not feel like a road beast, but it does afford a comfortable, smooth ride.
2019 Mercedes Benz E-Class
While this one is more expensive than its competitors, it still affords the driver a level of safety, sophistication, and engineering, which some may regard as worth the cost. It's more of a comfortable cruiser than a sports sedan however, so it may not get much of a look from buyers seeking sportier vehicles. Still, with an array of engine choices and some unexpected little bonuses and perks on the interior, it is sure to appeal to a certain type of driver.